LEED Pilot Credit 103: Integrative Analysis of Building Materials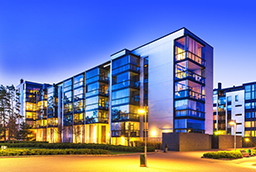 In the materials selection process, builders seek to balance numerous product performance attributes, including durability, aesthetics and health, safety and environmental impacts. Transparency and life cycle thinking are central components of a robust materials selection process, one that enables builders to choose the most appropriate materials for their project.
The U.S. Green Building Council (USGBC) offers an innovative LEED Pilot Credit (#103), Integrative Analysis of Building Materials, to encourage building project teams to evaluate products and materials using available life cycle information to identify those that have positive environmental, health and safety impacts. The credit informs project team decisions by providing access to information shared by building materials manufacturers on their product's life cycle impacts.
Learning Objectives:
Understand how chemistry enhances material function, features and performance.
Identify how sustainable design and environmental analysis tools aid in selection of building materials and systems.
Learn how material durability, construction function and features are enhanced by ingredient selection.
Gain insight on industry regulation, standards and processes promote product safety.
Credits: 1 AIA HSW, 1 GBCI (USGBC & CAGBC), 1 IDCEC1, AAA Structured LU, 1 AIBC Core LU, 1 AANB Core LU, 1 NSAA Core LU, 1 ALBNL Core LU
Register: