« Learn more about other chemicals used in Building and Construction
Economical, versatile vinyl is used in a variety of applications in the building and construction industry, in products ranging from water pipes and siding to wires and cables. Life-cycle studies show vinyl is effective in protecting the environment, in terms of low greenhouse gas emissions and conservation of resources and energy. Because it is strong and resistant to moisture and abrasion, vinyl is ideal for cladding, window, roofing, fencing, decking, wallcovering and flooring applications. Vinyl does not corrode, does not require frequent painting and can be cleaned with mild cleaning products.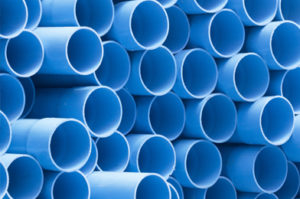 Examples:
Siding and Windows: Vinyl helps produce siding and window frames that are extremely durable, affordable, and help conserve energy when heating and cooling homes. In fact, vinyl windows have three times the heat insulation of aluminum windows.

Wiring and Cables: Vinyl is able to withstand tough conditions behind building walls – such as exposure to changing temperatures and dampness &Ndash; for the life of the building. As a result, it is one of the most prevalent and trusted materials used in electrical wiring and cables.

Water Pipes: Products like polyvinyl chloride (PVC) and chlorinated polyvinyl chloride (CPVC) help conserve energy and water by creating virtually leak-free pipes that are not prone to corrosion and resist environmental stress. Breakage rates are as low as one percent of the breakage rates of cast metal systems. The lack of build-up in this type of piping also improves functionality and increases energy efficiency.

Flooring: Resilient plastic – both vinyl sheet and tile – is among the most popular hard surface floorings in the United States. Vinyl flooring is impermeable, moisture resistant, durable and easy to care for and clean – helping to provide a hygienic and safe environment. That's why it's often the choice of hospitals and health care facilities. Because of its longevity, vinyl flooring also does not have to be replaced as often as many other types of flooring.

Roofing: Vinyl roofing membranes are stable, durable and have the capacity to respond to a building's normal expansion and contraction process, as well as challenges from the elements and temperature extremes. Roofs made with vinyl can stand up to some of the toughest stresses and have been proven to support and protect roofs throughout the world.
Many vinyl products are certified to meet requirements set by regulatory authorities or other standards. PVC pipe for delivering drinking water must be certified by NSF International to conform to U.S. Environmental Protection Agency safety regulations.
While some new vinyl products have an odor, the small amount of volatile organic compounds (VOCs) emitted will dissipate quickly through normal ventilation. Vinyl products are able to meet low VOC requirements in standards such as FloorScore®, Green Label Plus and GREENGUARD.
More Information